Facebook – fb.com/TheLittleStudio/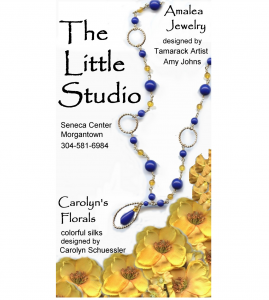 A specialty shop where custom made wreaths, arrangements, and home decor are expertly designed by Carolyn. Using the highest quality silk and faux flowers, Carolyn has many ready to go wreaths and centerpieces but does customer orders as well. Feel free to make an appointment. It's worth seeing this beautiful and uniquely different shop!
Shop Hours:
Mon – Fri: 10:00 am – 4:00 pm
Sat: 10:00 am – 2:00 pm
By Appointment.